Delivery Information
Please note that Chuan Spa Vouchers/Products can only be delivered within New Zealand. If your gift is intended for outside New Zealand, please use the E-voucher option.
DISPATCH INFORMATION
Working days are Monday to Friday of any week excluding any public holidays. Products ordered before 1pm from Monday to Friday will be issued and dispatched on the same (working) day. Products ordered after 1pm, will be issued and dispatched on the following (working) day. If a Product is ordered after 1pm on a Friday, over the weekend or on a public holiday, it will be issued and dispatched on Monday or the next working day.
DELIVERY METHODS
The following delivery options are available to customers ordering Products in New Zealand. Please note that the below delivery targets are a guide only and neither Cordis Auckland nor their carrier agents can guarantee delivery within these timescales. Delivery to and from rural and remote areas may take longer:
Email
An automatic email with a Gift Voucher link will be sent as soon as the transaction is completed. This can be sent to either the purchaser or the recipient. This is a system generated email and therefore may go to the email recipient's junk or spam email folder. Please also take care when entering the email address that it is correct. If an email delivery fails we will attempt to contact you to advise that the email has been returned to us 'undelivered' and will try to get another email address.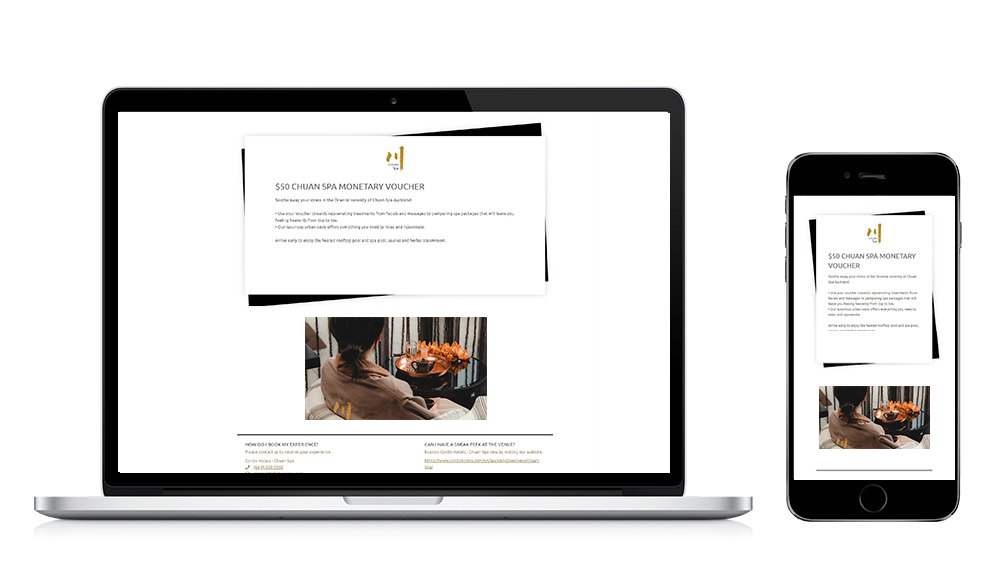 Collection from Hotel (Vouchers)
Please contact Chuan Spa, Auckland to arrange for the collection of your voucher: +64 (9) 300 2960, cdakl.info@chuanspa.com.  
Deadline Courier (Spa Vouchers/Products)
In addition to dispatch times, please then allow at least two to three (2 to 3) working days for items to be delivered by Deadline Courier. A physical address must be provided.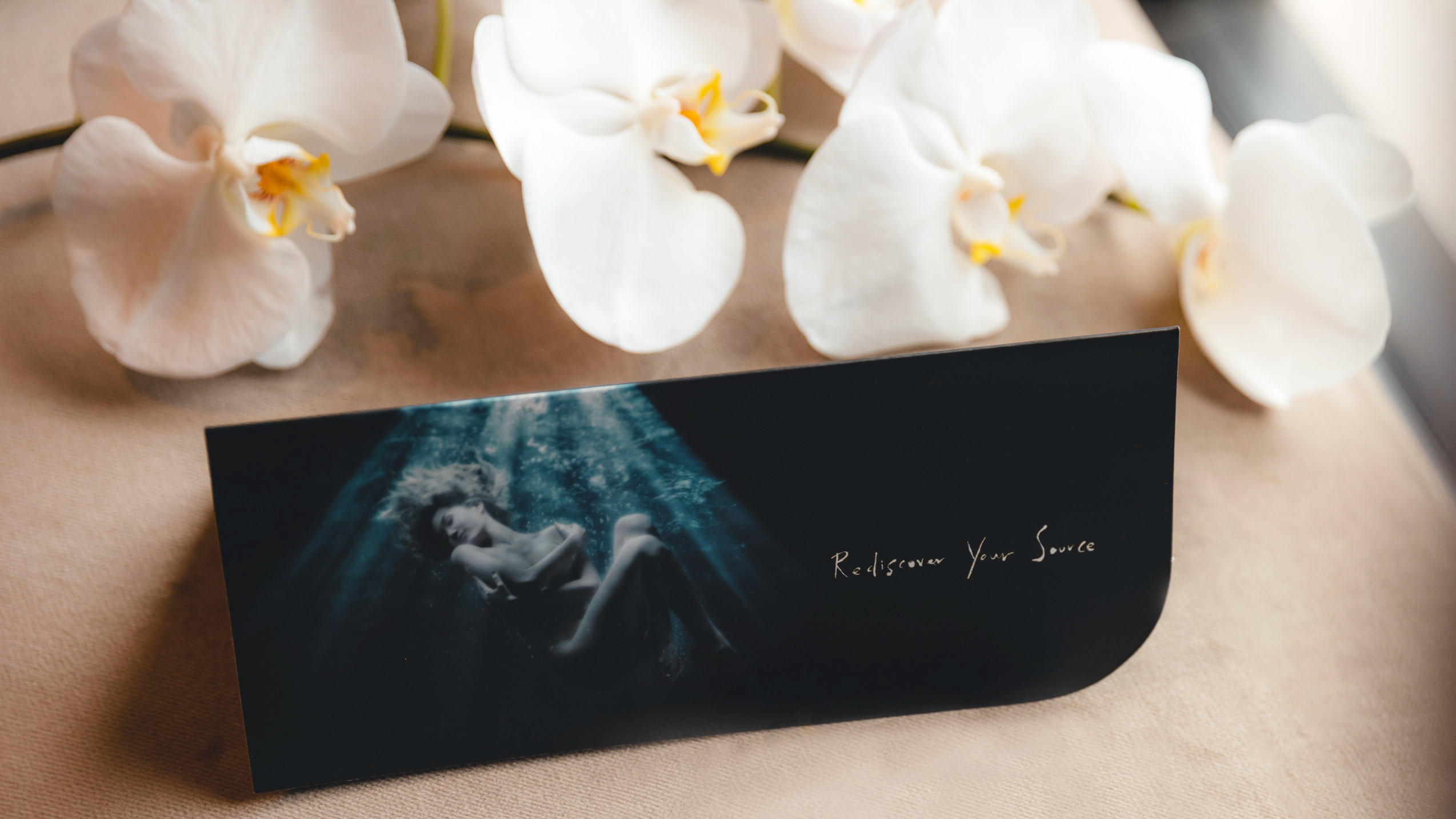 DELIVERY SUPPLEMENTS
Email - $0.00
Collection from Hotel (Vouchers) - $0.00
Deadline Couriers, Chuan Spa Vouchers (2 to 3 days, tracked) - $18
Deadline Couriers, Chuan Spa Products (2 to 3 days, tracked) - $25
Your order
{{ item.name }}
{{ formatPrice(item.quotedPrice.currency, getNonDiscountPrice(item)) }}
{{ formatPrice(item.quotedPrice.currency, item.quotedPrice.amount) }}
{{invalidPromoCodeMessage}}
Promo not applicable to current items
Total:
{{formatPrice(currencyCode, totalPrice.amount)}}